Only when the nation and Israel have established their inheritance can they prosper



Talents are the foundation of enterprise development and the first productivity to promote enterprise's leapfrog development. Beisheng attaches great importance to team building, introduces talents through multiple channels, trains talents through efficient mechanisms, and promotes talents on a wide platform, providing a strong guarantee for enterprises to stay invincible in the fierce competition.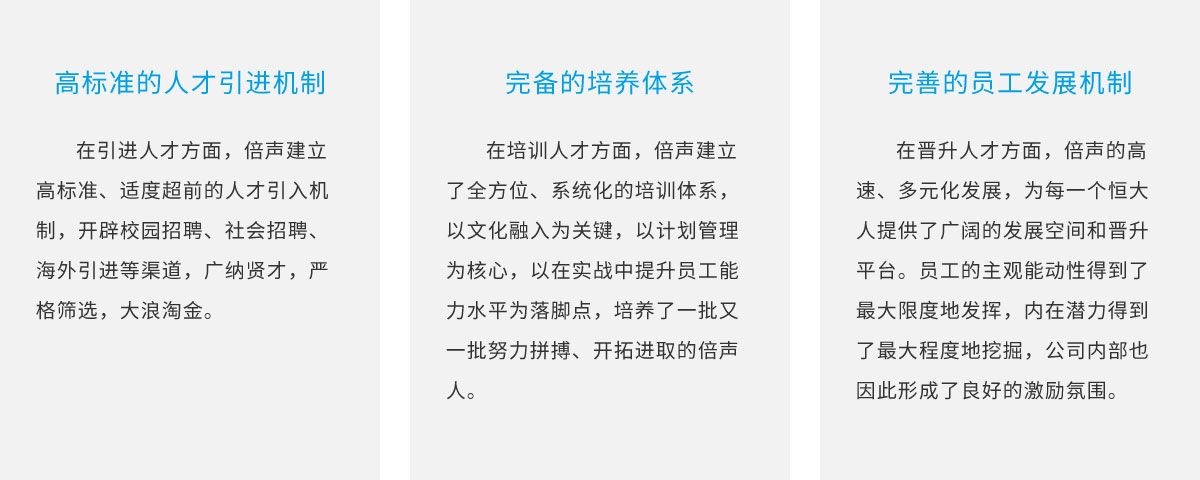 In the reign of a good man and a good man, there will be celebrations. Ambitious enterprise goals, advanced management system and scientific incentive mechanism have created a highly educated and high-quality double voice iron army. Times the lofty ideal, firm values of sound and execution, formed the efficient follow up work atmosphere of corporate culture, work together, beyond the value of the perfect system, become a powerful force driving the company repeated miracle.